Top Water Parks in Ahmadabad (Gujarat)
Being a human, we have to go through a moving lifecycle which offers us bad time and the good time. Sometimes we are stressed enough and sometimes we find the way to make some chill. Water Parks work as refreshing source as they are thrill revealing and fun offering. If you are a parent, you will have to find the reliable source to spend quality time with kids or to make the moments memorable. Being a friend or getting involved in a group, you will be required to find a destination where you can have blasting fun with more dancing. Corporate do find the amazing destination to offer a fun space to their employees. Water Park equipped with optimum space, cozy rooms, conference halls prove to be beneficial as one can work while having fun.
Ahmedabad is the most popular city of Gujarat offering opportunities to grow and develop. People are more modern and finding new ways of entertainment. At that time, water parks add more fun and thrilling activities. Water has the immense power to refreshen the mind and heart. So let's check out the best Water Parks in Ahmedabad:-
1. Maniar Wonderland:-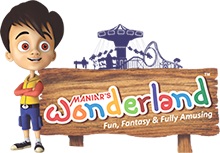 A fun world equipped with Water rides, Joy Rides, and Snow Park. Yes, this is the perfect destination for kids, adults & corporate. It's wonder wows includes Joy Train, Play Zone, Aqua Ball, Jumping Jack, Buggy Ride, Desert Bike, Aqua Roller, Zip Line, Crazy car, Aqua Splash, Wonder Chair, break dance, sit n slide, Wonder Food, Zorb, Sling Shot etc. Its family water park sprinkles the splashes of Joy. A group of friend or a family may join this park at the personal level and entry for another visitor will be prohibiting restricted. People are fonder of snow games but never get the time to go hill station, then Snow Park will offer you live experience of throwing tiny snowballs. Temperature is lowered down to -15 degree to offer right climate. Its oasis party plot invites wedding and family functions. Corporate events can take place in such a huge space. Schools arrange their picnic session so that children could gain some refreshment. Enjoy the multi-cuisine food inside the restaurants and have the gala time with friends, families, and relatives.
Address: 3 km from Karnavati Club & 1 km from sarkhej cross road bh. Kiran Motors Ahmedabad – 382 210
2. Swapna Srushti Water Park:-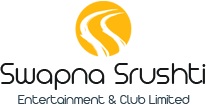 This water park has been awarded at national and international level due to its contribution to the entertainment industry for 3 years. It allows entry of every age group from 1 year onwards to senior citizen as it has surprise boxes for everyone. The whole water park is spread over a vast area of 130 acres with natural plantation and green land exploring the true nature. It is the first only to create 7 wonders including Snow Fall, Missisipi water ride, pendulum, waterfall, Wave pool, Thrilling Fog, Miracle Tunnel. If we talk about the rides of this water park, it includes Safe Cyclone, Rain Dance @ aqua dance, longest family rides, Kargil, and children rides. There is the separate zone for kids to play and have fun. If we talk about the cozy stay to relax and to spend quality time, there are several room options like a superior room, premium room, royal tent house, unique-truck house, Kutchi hut, executive suite, tree house, cave house. As far as the food concern, one can enjoy Natural Food, Punjabi, Continental, South Indian, Chinese, Gujarati cuisine. Being the spacious adventure land, it offers facility for wedding, pre-wedding functions, birthday, conference, get-together, school picnic and much more. The entry ticket starts from Rs 400 onwards excluding costume but including unlimited food. The founder name of this park is Prof. Prahlad Patel and his successors are Deepak Patel, Gaurav Patel and Raj Patel are running the club successfully as directors.
Corporate Office: Swapnasrushti Entertainment & Club Limited A-102, Ganesh Meridian, Opp. Kargil Petrol Pump, Near Gujarat High Court, S. G. Highway, Ahmedabad, (Gujarat)-380060, India.
Park Address: Swapna Srushti Water Park Amarapur Village, Nr. Amarnath Dham, Gram Bharati Cross Road Gandhinagar-Mahudi Highway, (Gujarat)-382735, India.
3. Shanku's Water Park & Resort:-


This water park has been founded by the owner of Keshav Group- Mr. Shakarbhai Choudhary. He is an engineer by profession but entered into diamond exporting business. The amazing water rides which are offered in this prestigious resorts are Zip Zap Zoom, Aqua Tube, Wave pool, Shanku's Twister, Aqua Shuttle, racing Slide, Tumble Zumble, Lazy River, Rain Dance, Kiddies Corner, kids planet. The entry tariff starts from Rs 500 onwards. There are two restaurants for food- Splash Restaurant and ice cream- Ice Parlour Restaurant. This lavish water park invited gathering for the day picnic, get-together, school picnic, DJ Party, Kitty Party and wedding related functions. The resort offers premium rooms and luxury stay for families and corporate.
Address: Shanku's Water World Resort Ahmedabad – Mehsana Highway, District Mehsana, Mehsana, Gujarat 384435
4. Jaldhara Water World:-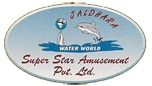 This has been opened on 18th August 2002 with total water park area of 15000 Sq Ft having the natural view of a beautiful lake named Kankaria Lake. It is spotted by all- kids, youth, and adults. This water park offers 15 various types of water rides with separate Kids Park & water pool. It has witnessed professional and commercial growth by inviting corporate for events and get-together. This is the perfect destination for the one who wants to enjoy water rides at day time, meeting at the evening, dinner and night stay in luxury rooms. It has perfect and spacious garden & terrace for events & family functions. To decorate the wedding lawns, it offers silver chauri, lotus chori in water, rajwadi chori in water, dom chori in water, Devdas chori, etc. with perfect wedding stage decoration in heart, ring, zarokha shape. No one can beat the menu comprising juices, roti, dals, paneer sabzi, snacks, sweets, salads, ice-cream and much more.
Address: Balvatika, Kankaria, Ahmedabad- 380022, Gujarat, India
5. Splash The Fun World:-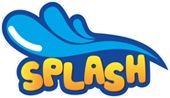 This fun world is owned & operated by sagu Dreamland Private Limited. The whole concept is built on 12 acres of land. It is worthy to spend quality time out of the busy schedule and to have more fun in a fantastic way. It is offering a perfect combination of joy rides like the caterpillar, duck ride, helicopter rides etc and Water rides like rain dancing, twister etc. it is inviting schools, institutes and corporate Although the entry charges vary as per the age group. The minimum pricing starts from Rs 500 onwards. No one can beat the taste of the food being offered by them. Splash has the huge hall to arrange wedding ceremony at huge level with ample parking space.
Address: Sarkhej-Sanand Road, Village Telav-Kolet Road, Ahmedabad, Gujarat 382110
There are more to come in Ahmedabad. Just hold the breath and spare time to make fun with families and friends.
---