Top 10 Wastewater Treatment Plant Manufacturers in India – STP ETP WTP ZLP
Water is a basic need for every living thing or human lives. However, our Earth is covered with 72% of water but out of them, 97% water is salty and not suitable for drinking. So there is a much scarcity of water On Earth. Water is not only used for drinking but it is needed for many other works like washing clothes and utensils, cleaning houses, bathing and others. In this kind of work, we wasted so much water. This wastewater is conveyed to the sewers, which remains of no use.
Wastewater treatment is a process in which is used to convert the wastewater into an effluent water that can be used for short-term purposes or use in running of the water cycle. Now the whole world is using the technique of wastewater treatment even our India also making many efforts in this field.
Lets we talk about the Top 10 Wastewater treatment plant manufactures in India:

Kelvin Water Technologies Pvt. Ltd.
Gurgaon: New Railway Road, Front of Ahuja Eye & Dental Hospital, Gurgaon(HR), Pin: 122001
Bhiwadi: B-2, AVJ Complex, Rico Chowk, Dhaba Complex, Main Road, Bhiwadi, Pin – 301019, Alwar Rajasthan
Pataudi: BO: SHOP NO. 5, Under Flyover, Haily Mandi, Pataudi Road, Gurgaon(HR), Pin: 122504
Bangalore: 105, Innovative Timberleaf, Somasundara Palya Circle, Main Road, HSR Layout Sector 2, Pin: 560102,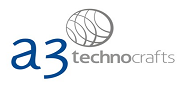 A3 Techno Crafts
Fix House, A-422, Lane No.6, Mahipalpur, NH-8, New Delhi – 110037, India
Archived Listings (2016)
1. Kelvin water Technologies Pvt. Ltd.
This is one of the best-growing water and wastewater Treatment Company in India. The company has its own Commercial and industrial RO plants. The effluent treatment plant, sewage treatment plant, demineralization plant, softeners, wastewater treatment plants, drinking plants etc. The company has a huge number of clients list. this list includes some well-known names like Vatika group, tata, Asian paints, HCL, BHEL, Big Bazaar, Reliance, Samsung industries, Amul, Accenture, Omax autos limited etc. This list also includes some educational organizations named like Amity University, west academy school, Dav Group, Shri ram school, BML university and medical sectors includes Medanta hospital and paras hospital. The main aim of this company is to achieve higher customer satisfaction by providing best quality products and water services.
New Railway Road, Front of Ahuja Eye & Dental Hospital, Gurgaon(HR), Pin: 122001
2. Cleantech water
This is the best industrial waste water treatment plant manufacturers in Gujarat, India. Their products are categorized in four groups water treatment, waste water treatment, swimming pool and water fountains. Wastewater treatment plants included Sewage treatment plant and effluent treatment plant. Sewage Treatment plants are like SBR sewage treatment plant, MBR sewage treatment plant, MBBR sewage treatment plant and gray treatment plants etc. Their main services are reverse osmosis plants, SBR sewage treatment plants, water softener and media filter. Their client's names are Adani, HP, GIFT, Fiat, mother diary, Mangalam, Keshav The Fern, Anmol, Tata Housing, Plast world etc. Their main motive is to offer world class environment-friendly safe products and services to their clients.
20, 4th Floor, Ratna Business Square, Opp.H.K. College, Ashram Road, Ahmedabad-380009, Gujarat, India.
3. Waterneer Biokube
Waterneer is the manufacturer of packaged sewage treatment plant. Their main products are packaged sewer treatment plants, packaged effluent treatment plants, air purification, flexible water tanks etc. It's technically advanced Clari-flocculator provides high capacity processing for eliminating harmful polluted sediments from sludge. Mr. Ashok Syal is the co-founder of Waterneer. Waterneer has their offices not only in India but in foreign countries also. They provide high quality services and products to their customers.
6 Commercial Complex, Mayfair Garden, Hauz Khas, New Delhi-110016, India Phone: 91-11-41882261, 40537506
4. Indus Ecowater
Indus eco water Pvt. Ltd. is the manufacturer of the wide range of water and wastewater solutions. The company has more than 20 years of experience in this field. Mr. Suresh Kumar is the owner of this company. They provide the highest level of quality and environmental friendly reliable products to their customers. The company's main motive is to provide cost effective and best treatment solutions to their customers. They provide their services to both domestic household and industrial & commercial organisations. Their main products are prefabricated and ready to install sewage treatment plants, custom designed and site erected sewage treatment plants, zero discharge sewage treatment plants for domestic and commercial uses, water treatment plants -automatic and manual both, sewage recycling plants, effluent water treatment plants for car wash, dairy industries and restaurants. So anyone who constructing a building for residential, industrial or commercial purposes and they need a cost effective, advanced and affordable water treatment plants can contact Indus Eco water.
Plot no. 201/7, Phase-II, IDA Cherlapally, Hyderabad- 500 051 Andhra Pradesh, India.
5. Fontus Water Pvt. Ltd.:
Fontus water Pvt. Ltd. is an ISO9001:2008 certified water and waste water company in India which was established in the year 2000. They provided complete water and wastewater solutions to the buildings , industrial and government sectors. Their main customers are categorised into three parts; Industries ( oil & gas, metal, steel, power, sugar, food & beverages),Commercial settings ( Hotels, Parks, Hospitals & commercial buildings setups), Government sectors( Public authorities). The company also established a Neer foundation which provide free of cost drinking water and sanitation services to the underprivileged schools. Their main motive is to provide best and efficient services in time to their customers. Customer health and satisfaction should be taken care. The company provides their solutions in three ways; products, projects and services. The company set up state of the art RO plant in the sugar mill as their biggest project as this is the second largest agro-processing industry in India.
A-1/152 Neb Sarai, Ignou Road New Delhi -110068
6. SSP Pvt. Ltd.
This is an ISO certified company which was established in 1977. The company offers a wide range of projects, equipment, and innovative solutions based on advanced modern technologies to the food, dairy, beverages and chemical industries globally. Their main vision is to provide cost effective and highly efficient services and solutions to their customers. They set up their waste water treatment plants in Resin/ gelatin industries, tannery industries, caustic recovery for mercerizing units, yeast plants, and Dye industries.
13 Milestone, Mathura Road Faridabad, Haryana-121 003 (India)
7. SS engineering corporations
SS Engineering Corporation is the leading environment management company which is working for effluent sewage water treatment plant system, noise and air pollution control system, cooling cum ventilation system and rain harvesting system. They worked with more than 150 industries till. Some of the big names are Indian oil corporation, Tata industries , Press trust of India, Ranbaxy, IIT Delhi, Delphi Automative system, LML Vespa etc. The company's products are ETP, STP, Waste water treatment plant, Reverse osmosis plant, drinking water treatment plant, Boiling water treatment plant, process/ ultra pure water treatment plant, organic waste treatment plant ,municipal waste treatment plant, sludge dewatering system, packaged sewage treatment plants, Biological treatment plant etc. They provide wide range of services which includes after sale services, swimming pool disinfection services, effluent treatment & recycling, maintenance and repair services, on-site consultation services , ERP etc.
D–123, Sector–7, Noida – 201301 (U.P.)
8. MORF India Pvt. Ltd.
MORF India Pvt. Ltd. was established in 1998 as a partnership firm for selling water purifiers for domestic uses and other household appliances. But now this is an ISO certified private limited company. Its headquarter is in Chennai but its full-fledged branches in Cochin, Hyderabad, and Bangalore also. The company has more than 1000 customers in across all over south India. Their products included Waste water treatment plants, sewage treatment plants, garbage disposer, water treatment and purification, chemicals treatment and others. The company gets many water treatment awards in their career. Their main motive is to provide value added money products to meet the specific requirements of their customers.
21,1st Avenue, Indira Nagar, Adyar, Chennai – 600 020, Tamil Nadu, India.
9. Omnicorp
Omnicorp is an ISO9001:2008 Certified company which has more than 5 years of experience in water, air, greenhouse farming and fire fighting sectors. They have their customers in all over India. Some of the customers names are Richa Industries Limited (Faridabad & Manesar), Rana Giders Limited ( Muzaffarnagar-UP), BRG Group (Odisha), Trident Group (Punjab), DNA infrastructures Pvt. Ltd. (Noida) and many others. They have provided all water and wastewater services like sludge treatment, waste water treatment, drinking water plant, desalination, recycling, industrial process water, mineral water plant etc.
D-51 Basement, Main Road Near Karuna Hospital, Dilshad Colony, New Delhi-110095-110095, India
10. Richa Environmental Services private limited
This is a company of water engineers, specializes in the manufacturer and designing of water treatment equipment. Their products includes fine bubble membrane diffusers, SAFF media, Bio Pac media, tube pac media, tube deck, disc diffusers, Ion exchange treatment, zero discharge industrial wastewater treatment, Bio tower media, Dual media filter, ultrafiltration, mineral water plant, RO plant etc. they served huge number of industries like paper pulp industry, textile industry, tannery industry, thermal power plant, jute processing plant, soap industry, food 7 beverages industry, hotels and hospitals sewage treatment etc. They provide service according to the customer needs at affordable prices within budget.
A- 8/43 Sector – 16 Rohini, New Delhi India – 110089
---
Depending upon the regular flow of water is not sufficient so it becomes important to take care of the wastewater which can be utilized for another purpose. One should participate in the social welfare activities by not spoiling the drinking water. Like Water coming through the RO system may be utilized again for bathing or washing purposes. Residential may not use the water as it gone through the commercial or industrial buildings so they prefer to install the wastewater treatment plants to re utilise the waste water. Govt Utilities and Municipalities are involving private companies to control the waste water or to purify the distilled water so as to use the same for agribusiness, construction, and other industrial activities. Contact the best wastewater treatment plants manufacturer companies in India and quote for the best pricing.
Other Good "Wastewater Treatment Plant Manufacturers" in Delhi/NCR:
Hydroflux Engineering
C 105, Street Number 8, Chattarpur, Delhi – 110074, Near Kawar Singh Tanwar Office Chattarpur Enclave 2 (Map)
Kemflw water treatment ltd
Wz – 1198, Nangal Raya, Delhi – 110046, Near Punjab national bank (Map)
1 Vision Engineers & Consultek
Gf / 6 Anand Chamber 25 / 34, Patel Nagar, Delhi – 110008, Near Sidharth Hotel (Map)
Swayam Enterprises
44, Hemkunt Colony, Greater Kailash 1, Delhi – 110048, Opp Nehru Place (Map)
Hindustan Engineers
151, H 9, 1st Floor, Vardhman Corporate Plaza, Netaji Subhash Place Complex-Pitampura, Delhi – 110034, Near P P Jewellers (Map)
Harsh Aqua Tech India
18, Ground Floor, RAI Bahadur Market, Mgh Road, Jodhpur – 342001 (Map)
Acqua Filtron Equipments
Mhatrepada, Midc Phase 2, Sonarpada, Kalyan Shill Road, Dombivli East, Thane – 421201, Besides Hyundai Service Center (Map)
Sharda Techno Commercial Associates
Salasar J2, CIDCO, Nanded – 431603, Opposite Water Tank Vaibhav Nagar (Map)
Neel Water Care Technology
B 102 Kadam Mansion, Mahatma Nagar, Nashik – 422007 (Map)
Aqua Cure Engineers
D-102, Sector 10, Noida – 201301
Aqua Fresh Ro System
F-5, Manish Link Road Plaza 2 plot no 10 sector -5 dwarka, Dwarka Sector 5, Delhi – 110075, Near HDFC BANK (Map)
Premium Pools
402, Jop Plaza, Sector 18, Noida – 201301, Sec-18 (Map)
Pps Water Engineers
E 193, Sector 63, Noida – 201301
Rave Filteration System
204/C-15, Acharya Niketan, Mayur Vihar Phase 1, Delhi – 110091 (Map)
Cxl Titon Electronics Pvt Ltd
205, 2nd Floor, Gupta Arcade, Plot No-14, Mayapuri Industrial Area Phase 2, Delhi – 110064, Opposite CNG Petrol Pump (Map)
Gurgaon Repair Center
Sec-17A Huda Market, Near Post office, Sector-21d, Faridabad – 121012
Brisanzia Technologies Private Limited
49, 1st Floor, Patparganj, Delhi – 110092, Opposite Patparganj Industrial Area, Hasanpur Village (Map)
Purifiers India
209, Grand Vardhman Plaza, Dwarka, Delhi – 110075, Near DPS School, Sector 3 (Map)
Shree Bharat Ion Exchange Engineers
E 77, 3rd Floor, Vasundhara Enclave, Delhi – 110096, Near Ashok Nagar Opposite Dashmesh Public School (Map)
Paltech Cooling Towers & Equipments Ltd
B-604, Sushant Lok Phase 1, Gurgaon – 122002, Near Max Hospital (Map)
Global Consultants & Engineers
L-4, Rama Park Rd, Uttam Nagar, Delhi – 110059, Mohan Garden, (Map)
Bajaj Process Pack Ltd
7/27, Ghaziabad – 201001, Site 4 Sahibabad, JAI Laxm,Ind Area (Map)
A G Water Technology Pvt.Ltd
A-31, Rajouri Garden, Delhi – 110027, Behind Yamaha Showroom (Map)
S & B International
Gf6, 25/34, Anand Chamber, East Patel Nagar, Delhi – 110008, Near Siddharth Hotel (Map)
Saf Engineers
Shop No 12 A, Surya Kiran Cplx, Khurji Khas, Delhi – 110051, Opp Petrol Pump (Map)
Ambika Water Solution Technology
404/4, 4/8 Marla, Gurgaon – 122001, Near Gurudwara, Model Town (Map)
BEE ESS Engineers
223, Beta Tower, Vaishali Sector 3, Ghaziabad – 201012 (Map)
sunshine water solutions
12/110 Ground Floor Geeta Colony Near Chawla Chicken, Geeta Colony, Delhi – 110031 (Map)
Krofta Engineering Ltd
No A 68 FIEE Complex, Okhla Industrial Area Phase II, Delhi – 110020 (Map)
Aquatic Ent
74, Nangloi, Delhi – 110041, Pratap Vihar PH- 1, Nr Dsm School (Map)
3 Eg FLO
Jeevan Park, Delhi, Jeevan Park, Delhi – 110059 (Map)
Jai Aqua Pure
2171/1, 1st Floor, Main Patel Road, New Patel Nagar, Delhi – 110008, Near Metro Pillar Number 227 (Map)
Jitendra Singh
H-121, Palam Colony, Delhi – 110045, Rajnagar Part-2, Near Gurudwara
Kishore Plastic Molder
E-1825, Jahangir Puri, Delhi – 110033, Nr Babu Jag Jeevan Ram Hospital (Map)
Saf Engineers
Shop No. 12 A, Surya Kiran Cplx, Khureji, Delhi – 110001, Op Petrol Pump (Map)
Aquapure technology
Ja-6. Ugf, Khirki Extn, Malviya Nagar, Delhi – 110017, Apj School (Map)
A K Engineers
A-92, Ram Vihar, Gurgaon – 122001, Near G.d. Public School (Map)
Nanovin Technologies
B-650, Rajbir Colony, Mayur Vihar Phase 1, Delhi – 110091
Alis Consultant & Engineering Private Limited
R 217/4, First Floor, Joga Bai Extension, Okhla, Jamia Nagar, Delhi – 110025
Ecoguard Engineers
Shop no. 12, Ground Floor, Baisoya Complex, Sector 15, Noida – 201301, Near woodlend showroom (Map)
Global Aqua Engineers
C-426, Main Road, Sector 26, Noida – 201301
Ecopanacea
Noida H O, Noida – 201301
Spark Aqua Solutions
Sadarpur Colony, Kanpur School Street, Sector 45, Noida – 201303, Near Moolchand Public School
Water Treatment Company
Flat No. 508, Sadbhawna Apartment, Sector 46, Sector-21d, Faridabad – 121012, Eicher School
Ceasa India Private Limited
Raj Nagar, Ghaziabad – 201002
L M Systems
Plot No .- 1610, Sec- 9, Faridabad, Sector 9, Faridabad – 121006, Near Milan Sweet House (Map)
Aileron Electronics India Pvt. Ltd.
A-2 / 126 UPSIDC KASNA SITE V IND. AREA, A-2, Noida – 201310, NEAR PARADISE (Map)
---
sewage treatment plant manufacturer | stp plant manufacturer, stp plant maintenance, etp plant manufacturer, etp plant manufacturers, etp plant services, Effluent Treatment Plant, ro plant manufacturer services, ro plant manufacturer, Industrial ro plant manufacturer, zld plant manufacturer, zld project manufacturer, waste water treatment plant manufacturer, waste water plant manufacturer, wastewater plant manufacturer, top waste water plant manufacturer, wastewater treatment plant manufacturer, water treatment plant in nagpur, stp plant manufacturers in gurgaon-Haryana, etp plant maintenance in delhi, etp plant maintenance in noida, water treatment plant in gurgaon,Raw Water Treatment manufacturer bhiwadi-Rajasthan, India, Industrial Water Treatment maintenance Jaipur- Rajasthan, Anaerobic / Biogas System Bawal, Recycling Solutions With ZLD Plant Ahmedabad, Gujarat, Solid & Semi Solid Digestors Cherlapally, Hyderabad, Sludge Management System Mathura Road Faridabad, Haryana, Sewage Treatment Plant Adyar, Chennai, Wastewater Treatment Plant Solutions nagpur India, DM Water Plant and Softener Manufacturer IMT Manesar, RO Plant Manufacturer Dharuhera, RO/DM, STP/ETP Service and Maintenance Rewari, ETP & STP (Effluent/Sewage Treatment Plant) Bawal, Waste water treatment plant (WTP) ProjectAlwar, Waste water treatment plant Manufacturer Chandigarh, Waste water Management treatment plant Maintenance Chandigarh, Waste water treatment plant Services Mumbai, Water treatment plant Kolkata, Sewage treatment plant Consultants Goa, Waste water treatment plant Consultant Hyderabad, Water Treatment Solution and CompanyBangalore, Waste water reuse Plant Pune | Wastewater treatment plant maintenance services Agra | Wastewater Testing Laboratories Services Amritsar, Zero Liquid Discharge for WTP Plant Lucknow, Patna, Bhopal, Raipur, Ranchi, Indore, Ringas, Kerala, Darjeeling, Kashmir, Sohna, Palwal, Pataudi, Narnaul, Mahendergarh, Neemrana, Bahadurgarh, Najafgarh New delhi
---