List of Best Sexologists in Delhi | 2023 Edition
What is the definition of the Best Sexologist? Of course, the one who can treat the patients with all positive efforts, the one who analyze the human health in depth, the one who has great brand value, the one renders online & offline consultation and the one who never leaks clients' information with anyone. Find all the qualities right here on the list of "Best Famous Top 10 Sexologist in Delhi" East, West, North, South, as given:-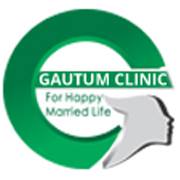 Gautam Clinic Pvt. Ltd. - ✅ Recommended
W/A 87, First Floor Mother Dairy Road, Shakarpur, Near Laxmi Nagar Metro Station Gate no-2, New Delhi-110092, INDIA
D-14/232-233, Second Floor Metro Pillar No - 411, Rohini, Delhi, 110085, Delhi, 110085, INDIA
Treatments - Erectile Dysfunction (ED), Premature Ejaculation (PE), Night Discharge, Low sperm count Treatment

Hakim Hari Kishan Lal Dawakhana
EAST PATEL NAGAR, 1/14, Main Road, Gate no-2, Ground Floor, (Opp Metro Pillar No-173), East Patel Nagar, New Delhi-110008, INDIA
LAL KUAN BAZAR, 1044, Ist Floor, Lal Kuan Bazar, Old Delhi-110006, INDIA

Dr.S.K.Jain'S Burlington Clinic Pvt. Ltd.
Near About Jhandewalan Metro Station Arya Samaj Road ,Karol Bagh, Near 108 Feet Hanuman Temple, Round About New Delhi -110005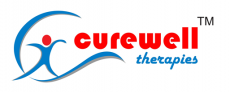 Curewell Therapies
350, Sultanpur, Behind Sultanpur Metro Station, M.G Road. New Delhi-110030

Dr. Singh Clinic
Shop.no-3, First Floor, Sanjay Market (Near Chakki Wali Gali )Atta Market, Noida Sector -27.(Near Noida Sector 18 Metro Station)-201301

Dr. Monga Clinic
Dr Monga Ayurvedic Medi Clinic (P) Ltd., (Formerly Dr Monga Clinic) 20, National Park (Basement) Near Moolchand Metro Station, Lajpat Nagar Part-4, New Delhi 110024 (India)
---
Other Good Doctors in Delhi/NCR:
Jiva Ayurveda Clinic And Panchkarma Center
C 7, Basement, Lajpat Nagar 3, Delhi – 110024, Near Lajpat Nagar Metro Station, Behind Moolchand Hospital
Sanjeevani Ayurveda
Shop Number 3 And 4, First Floor, Plot Number 1, Manish Location Plaza, Dwarka Sector 12, Delhi – 110078, Near Ayushman Hospital, Ashirwad Chowk
Anurag Puri Urology Clinic
D6, House no 3, Tower 7, Ganga Apartments, Vasant Kunj, Delhi – 110070
Ahsas Dawakhana
Shop Number 33, First Floor, Jahalani Compound, NIT, Faridabad – 121001, Near Faridabad New Town Railway Station And Bata Flyover
Dr. Satyabrat Gadanayak
M 52, Ground Floor, Veersavarkar Marg, Lajpat Nagar 2, Delhi – 110024, Near Kotak Mahindra Bank
Apollo Clinic
Shop No.11, Plot No.8, 1st Floor, Gaur Gravity, Vaibhav Khand-Indirapuram, Ghaziabad – 20101
Lok Clinic & Hospital
A2-7, Pankha Road, Janakpuri A Block, Delhi – 110058, Near Jeewan Park
The Stone Clinic
D-7/316, Vishram Chowk, Rohini Sector 6, Delhi – 110085
Guru Sewak Health Cure Centre
237, Sarai Pipal Thala, Punjabi Gali, Adarsh Nagar, Delhi – 110033, Near Adarsh Nagar Metro Station And Opposite Metro Pillar Number 95
Mind Circle Clinic Dr. Gourav Gupta
Mind Circle Neuropsychiatry & Drug De Addiction Clinic, D 14/217, Rohini Sector 3, Delhi – 110085, Ayodhaya Chowk
Mahindru Hospital
E-1, Kiran Garden, Main Najafgarh Road, Uttam Nagar, Delhi – 110059, Opposite Metro Pillar Number 712
Burlington Clinic Pvt Ltd
1021/18, First Floor, Arya Samaj Road, Karol Bagh, Delhi – 110005, Opposite Rama Krishna TB Hospital
Skin Hair Vd
B-27, Ashok Vihar, Delhi – 110052, PH-3
Dr. Ajit Saxena (Ajit Surgical & Maternity Center)
X-9, Sector 12, Noida – 201301, Near Metro Heart Hospital
Earth Ayurveda Hospital
24, JCM [Jacaranda Marg], Dlf Phase-2, DLF City Phase 2, Gurgaon – 122002, Near BSNL Telephone Exchange
Healers clinic
K-37, Part-II, NDSE 2, Delhi – 110049, Near Post Office & Mc Donald"s
Guidemytreatment.com
416, Block C, Shivaji Park, west Punjabi Bagh, Punjabi Bagh, Delhi – 110026
Aegis Clinic
Shop Numbe 14, Csc 5, Rohini Sector 14, Delhi – 110085, Near District Court Rohini
Skin Solutions
E-1068, Saraswati Vihar, Pitampura, Delhi – 110034, near Saral Diagnostics
Global Ayu Care
Shop Number 42, Sector 11d, Faridabad – 121006, DLF Market, Near Milan Plaza
Ansari Clinic
House Number 804, DLF City Phase 4, Gurgaon – 122002, Near Sushant Lok, Yadav Chowpal, Chakkarpur
Batra Health Centre
A D 111 A, Main Ring Road, Shalimar Bagh, Delhi – 110088, Opposite All Heavens Hotel
Dr. Joseph Pradhani
M-139, Greater Kailash 2, Delhi – 110048
DR. MAINI CLINIC AND RESEARCH CENTER
A 45, Mangolpur kalan marble market, 2nd floor, Sec2, Rohini, Delhi – 110085
vKure Vishesh Complete Cure
A 23, Lane Number 20, Madhu Vihar-Patparganj, Delhi – 110092, Near Hasanpur Bus Depot
Natural sexual power
shop no. 2141, main road, Narela, Delhi – 110040, new basti
Doctor Radha Rajpal
w- 114 Regency park 2 dlf phase 4, DLF City Phase 1, Gurgaon – 122002, opp supermart 1
Bala Clinic
Vishank, Dwarka Sector 12, Delhi – 110078
RAI Dr Anil Kumar
N 20, Sri Niwaspuri, Delhi – 110065
City Clinic
Jal vihar colony, Sector 46, Gurgaon – 122003
Dr. Sudhir Tripathi (Sir Ganga Ram Hospital)
C/o Sir Ganga Ram Hospital, Old Rajender Nagar, Delhi – 110060, Near Karol Bagh Metro Station
Life Care Centre
WZ-329A, Gali No 1, GURUNANAK NAGAR, SHAHPURA, Tilak Nagar, Delhi – 110018, Near Gurdwara
Family Clinic
N-123, Vishnu Garden, Delhi – 110018, Near Sunil Dairy
Hans Memorial Institute & Research Centre
159, Veer Nagar, Veer Nagar, Delhi – 110007, Nr Rana Pratap Bagh
Nag Dr Nalin Gopal
K 24 E, Encl, Hauz Khas, Delhi – 110016
Patna Clinic And Medical Centre
F-242, Shuter wali gali, Devli Road, Khanpur, Delhi – 110062, Opposite – Yamha Showroom
Dr. Balvir Singh
Avana market, Jhundpura, Sector 11, Noida – 201301, Near Sahara
Om Health Clinic
M-744, Gandhi colony, Faridabad – 121001, Near railway station
Dr. S K Chaudhry (S K Polyclinic And Accurate Diagnostic Centre )
Office no. 99 CSP DDA FATS ., Safdarjung Enclave, Delhi – 110029, Near Shree Ram
Dr. Amit Malhotra (Max Hospital)
A-364, Sector 19, Noida – 201301
Dr. Sunil Ayurvedic Clinic
RZ-35, DAYA complex, Dabri, Delhi – 110045, Sitapuri .post office Palam
Narula Dr R S
Anand Vihar, Delhi – 110092
Nagar Clinic
Shop no 3 1stfloor, Surajpur, Surajpur, Noida – 201306, Near Mohan Palace,Surajpur Gol Chakkar
M S Shakya
I-1190, Mangolpuri, Delhi – 110083
Family Care Clinic
C-336, Sec-1, Rohini Avantika, Delhi – 110085, Near Mahadev Chowk
Dr. Anil Agarwal (Brahm Shakti Hospital & Research Centre)
U -1/78, Budh Vihar, Delhi – 110086, Main Kanjhawala road pooth kalan
Anand Dr Jagdishwer
301, Rampura, Delhi – 110035
Sood Dr Anand Parkash
8, 4/5824 Gali, DEV Ngr, Anand Parbat, Delhi – 110005
Urologist and Andrologist Karol Bagh
3C/12, New Rohtak Road, Karol Bagh, Delhi – 110005, Liberty Cinema
Jyoti Yoga & Nature Cure
F-1, Kamla Nagar, Delhi – 110007, Nr Mandelia Chowk
---
FAQ
---
Who is a Sexologist Doctor ?
A sexologist Doctor is a person who studies human sexuality and sexual behaviour and has a doctoral level degree in the chosen subject.
---
How can a Sexologist Doctor help?
Sexologists educate people about how to lead satisfying, safe and fulfilling sex lives by specifically addressing the issues which may include psychological or physiological problems.
---
What problems a Sexologist Doctor can treat?
A sexologist who is working as a sex therapist provides counselling or assistance related to sexual problems by talking the person.
---