Top Makeup Artists in Delhi 2017- Famous Bridal Professional
Feminine is incomplete without the right makeup, Isn't it? A female wants everything perfect when it comes to her wedding, from her shoes to jewelry to wedding dress to Makeup. Of course, it is her special day so choose one of the best Makeup Artists and Hairstylists to see Best. Let them polish the skin through artificial colors and highlight the sharp features of the face. Admire the audience by choosing one of the best Make Artists in Delhi:-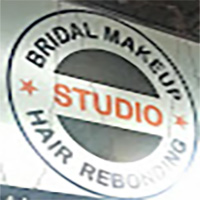 Bridal Airbrush Makeup
Father Angle School, 498, near Rani Kothi, Hardev Puri, Gautam Nagar, New Delhi, Delhi 110049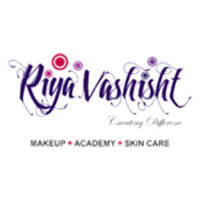 Riya Vashist Bridal Makeup
Plot No 10 A, Park Royal Apartment, Dwarka Sector 9, Dwarka, New Delhi, Delhi 110075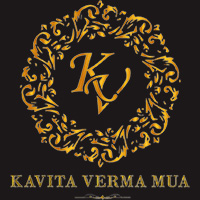 Kavita Verma mua
1/3237, 1/3237, Main Mandoli Rd, Ram Nagar Extension, Ram Nagar, Shahdara, Delhi, 110032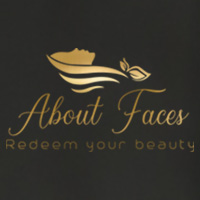 About Faces Bridal Makeup Artist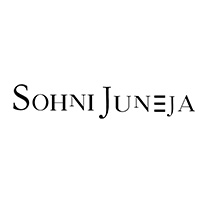 Sohni Juneja
R255, Block R, Greater Kailash I, Greater Kailash, New Delhi, Delhi 110048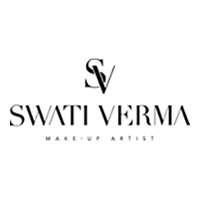 Swati Bridal Makeup Artist
J-13/44, Major Sudesh Marg, Block D, Block V, Rajouri Garden, Delhi, 110027
Makeup Artists- Transforming You!!
Every woman has the basic skill to use the cosmetic for day to day work and parties, but when it comes to special parties, family functions, festive celebration, Makeup is incomplete without the touch of makeup experts. Yes, A Makeup Artist is a professional who applies beautification cosmetics on the face to transform the look. For eg, A north Indian would like to have a south Indian look in South Indian marriage. A modern girl has to attend the traditional function for which she may need hairdresser and draping expert. Theme party needs everyone to look alike. These are the small events which express the need of makeup artists in our day to day life. In fact, senior profiles can be seen visiting makeup salon on the daily basis as it is their needs to have a pleasing personality.
Transformation doesn't mean using brushes in a random manner, it means using creative skills to check which appearance will look better and to what extent. An expert will beautifully transform a human canvas into the desired character. Having a flawless personality is a dream of every woman. Let's your dream come true with the guidance and special contribution through Professional Makeup Artists in Delhi!!
How can a brilliant makeup artist be found?
Well!! You are at the right place as you can find the best and experienced makeup artists in Delhi right here. Their social media profiles can be checked and can be compared with one another to choose your best beauty artist. Their portfolios are available on their websites and relative social pages. Their specifications and specializations are mentioned against their profiles. You can visit them at their places or call them at your doorstep to render quality makeup services at moderate pricings. Whether it is wedding functions like Sagan, Sangeet, Mehandi, Reception, Engagement etc or family functions like Birthday, Anniversary etc, whether it is Indian festivals like Diwali, Karwa Chauth etc or Corporate Events, Makeup Artists play efficient roles to make your look glam and attractive. They can work for you at your own place or can be visited personally at their beauty or makeup salon. Contact the best of the makeup artists and make your occasion more delighted & auspicious.
1. Parul Garg:-Parul Garg was a Lawyer by education but 10 years ago, she had decided to give a chance to her passion and interest. After working as freelance makeup artists, she prepared herself to open her own salon. She is rated as the topmost makeup artist in Delhi NCR with her amazing makeup skills and hair styling features. She is having her salons and studios and also offering freelance door-to-door makeup services on the call with the help of an expert team. She has her expertise on various occasion and functions like Bridal makeup, party, corporate events, editorial, media and normal get together. Her fashion choice can be seen through reviewer's feedbacks, bloggers, photography studios and magazines. Parul Garg does offer professional makeup training in Delhi/NCR and her trained artists are also working with her. Her airbrush speaks through the beauty of the clients. The services offered by her includes freelance makeup, bridal makeup, airbrush and HD makeup, engagement, party. Cocktail, occasion, Sagan, Mehandi, nail art, reception, fashion, editorial, ramp, media coverage, TV, Fancy Dress Competitions and much more. One may visit at her luxurious makeup studio in Gurgaon and Delhi or may reach us through the call.
2. Supriti Batra:- If you have an open heart, your creative skills will speak louder. Supriti Batra is a creative makeup expert who has the zeal to beautify a simple girl like a celebrity. Of course, natural beauty has its own place yet artificial colors may make you more gorgeous. She has been innovative in her beauty ideas and may offer you stunning/ compelling look. Besides Bridal makeups, she has worked with many celebrities and known personalities & renders her services for fashion weeks, designers, competitions, photo shoots, media coverage, and stage shows. Prior to her own salon, she has worked with British airways, Sita Aeronautics, GE. She knows the technique to play with bright colors and using the suitable makeup forms. She does not believe in flaunting the beauty with artificial colors, instead, she highlights the natural look to make you love yourself. Contact her for Bridal makeup, airbrush makeup, silicon makeup, engagement makeup, HD makeup, red carpet shows, and huge events.
3. Kriti DS: A presentation by Kriti and Richa, to beautify the world with creativity and unique styling features. Kriti is a young professional who knows the right colors of beauty and helps to redesign a pleasing personality. She has started her career at the age of 20 in 2010 while moving slowly and efficiently. Richa, her younger sister, joined her in 2013 to put more shine and hard work. They will help you to get the perfect skin with quality products, offer you moderate hair cut suiting to the personality, coloring your hair with natural colors, and making your feel special with beautifying the hands & feet. Brighten up the skin tone with sparkling fashion suggestions offered by them only. Their journey started with a single room which is now converted to professional high-class beauty salon equipped with modern techniques. Kriti Ds offers reliable and quality services for wedding, engagement, reception, parties, photo shoot, bridal makeup, and much more. Have a dynamic look through these dynamic personalities.
4. Kanikka Tandon: The Most luxurious destination of makeovers in Delhi- Kanikka Tandon Studio successfully runs by Professional Makeup artist Ms. Kanikka Tandon who has been offering makeup services on different occasions. She is quite disciplined with her styling ways and delivers 6 make-ups in a day only. Her beauty salon has a separate cabin for clients so that they could relax and maintain their privacy while changing. Feel special and pamper yourself with the beauty services offered at her salon. She has been in news for her valuable and effective makeup services. So come and feel like a princess at her lavish salon. Females desirous to enter in this industry may learn professional makeup courses at her salon studio.
5. K & R MakeOver: Feel the feminism through expert makeover offered by K & R Makeover. Yes, they are the best makeup artists in Gurgaon, Delhi/NCR, working towards bringing best out of you. This Beauty salon has been a successful creation by Kaneeka Mehra and Richa. Ms. Kaneeka Mehra is an MBA degree holder from Netherlands and also visited Canada & Kuwait. Whereas Richa hails from Himachal Pradesh. A joint mixture of Indian fashion and International Style offers high-quality makeup services. They are rendering superior quality beauty services with branded products for several occasions like fancy dress competition, casual office party, traditional wedding, theme based engagement ceremony, reception, Sangeet, cocktails, Sagan, Mehandi, magazine shoots and much more. K & R makeover are specialises in Airbrush Make-Ups and HD make-Up services. Style your ethnic look and beautify your personality with the stunning beauty tips and makeup ideas.
6. Aakriti Kochar: Being the renowned makeup artist in Delhi/NCR, she has been offering beauty and hair styling services for local wedding and destination wedding all across India & Abroad. She believes in using the right colors and right brand which add on beauty features. With using modern and contemporary styling methods, she has been able to intact the impact of her services on her clients. She has been associated with the oriflamme products since 2012 and believes in the quality of the same. She plays with the colors but tries to maintain the natural beauty. She and her team have served for many bloggers, fashion shoots, magazine, models, advertising campaign shoots, television commercials, movies, celebrities, media coverage, photo shoots, and ramp walks, wedding occasions. Bridal makeup is her forte and offering location to location bridal makeup services with capturing the related functions as well. Avail her expert and professional services by reaching her and her team.
7. Shweta Gaur: She is the topmost makeup artist in Delhi offering freelance beauty services with door to door solutions. She has been fashion experts and performing modern, classical and trendy makeovers for fashion shows, magazines, shoots, portfolio, editorials, weddings, bridal makeup, party makeovers, and events. She has worked as Cabin Crew in Jet Airways through where she has received an exposure of international fashion trends of Italy, France, Belgium, US, Canada, Dubai, Singapore, Hong Kong and South Africa. Her creative and thinking skills are extraordinary which sets on the latest fashion standards. She has delivered amazing fashion and beauty services which have satisfied the thousands of clients. Keen learners are joining her academy and learning professional beauty skills.
8. Sheetal Arora: Meet an experienced and versatile personality which is delivering professional makeup services in Noida, Greater Noida, and Delhi. She has her own salon by the name of Kaira Beauty Salon equipped with the latest techniques and equipment. She has been serving beauty, hair styling and makeup services for wedding & related function (Sagan, Sangeet, Mehandi,), reception, ring ceremony, corporate parties, events, photo shoots, and fashion weeks. The artificial look can never beat the natural beauty but pollution, junk food, stress and hectic life has hampered our natural beauty. Dull face and dark circles are reducing our self-confidence. So Sheetal Arora examines the skin and offers deep shades of customized beauty colors without any side effects. Be beautiful and shower smile with having heart stealing personality.
9. Sohni Juneja: She has learned her fashion and styling skills from NIFT, Delhi. She also got her internship cleared in Designer Duo, Ashima and Leena. She has also worked with Designer Raghavendra Rathore. She also geared up her fashion skills with Pearl Academy in association with Developments at London Institute (DALI) at London College of Fashion, where she took up Fashion Media Makeup and topped her Batch. She understands the minor techniques of beauty which may reveal a significant part. She may change the fashion style completely and may offer you a stunning look. She has worked with the professional photographers like Sarang Sena. She has also offered 54 shoots for a famous modeling agency in 5 days in Goa. She is freelancing with an international magazine named Grazia and other modeling agencies. Her fashion success can be seen in popular national dailies like Times of India, Hindustan times, Punjab Kesari, Dainik Jagran, Nav Bharat Times, Amar Ujala etc.
10. Sakshi Sagar: She is a young makeup artist known for her jubilant works with branded products like Mac. She is also offering guest lectures at Pearl Academy of Fashion. She has taken up her course in Fashion Media & makeup from London College of Fashion. She has also worked with the famous celebrities & Designers like Tania Sachdeva, Ruby Dhalla, Rashmi Uday Singh, Mayyur Gitora, Soltee etc. Magzine named Marie Claire is her additional contribution in the fashion industry. She has been serving for the regular bridal makeup on wedding seasons. One may also join her professional academy to learn moderate fashion and hair styling tips. Her services can be analyzed from her work portfolio related to editorial, pre-wedding, wedding, beauty events, fashion weeks and much more.
Find more Makeup Artist in Delhi
Lakme Absolute Hers Salon
A 3/9, Paschim Vihar, Delhi – 110063, Opposite HDFC Bank And Near Woodland Store (Map)
Feel Fresh Saloon N Spa
House Number 5, Ramesh Nagar, Delhi – 110015, Opposite Gurudwara Singh Sabha, Block Number 4 (Map)
Looks Unisex Salon 104
Shop no 2, Kesari plaza, Sector 104, Delhi – 201304, Pathways School (Map)
The Unique Unisex Salon
Shop Number D 54B, Main Road, 100 Feet Road, Chattarpur, Delhi – 110074, Opposite Chattarpur Enclave, Gate Number 1 (Map)
Azeem khan Hairstyli
E-12, Saket market, Saket, Delhi – 110017
Moksh SPA
C-303, Pankaj Arcade plaza-3, plot-6, sec-11, Dwarka, Delhi – 110075
Royal Women Make Over
B-4/303, Rohini Sector 8, Delhi – 110085, Opposite Kendra vidhyala school (Map)
Krasiva The Hair Beauty And Make Up Studio
K 1/18, Ground Floor, Chittaranjan Park, Delhi – 110019, Near Apple Showroom (Map)
Madonna
S 35-A, Green Park, Delhi – 110016, Near Ever Green Sweet House,Green Park Main Market (Map)
VLCC Health Care Ltd
G-85, Main Vikas Marg, Preet Vihar, Delhi – 110092 (Map)
Sensation Makeover Studio
Plot Number F-24/170, 1st Floor, Rohini Sector 3, Delhi – 110085, Near Avantika (Map)
La Olive Express Salon
KG 3/31, Vikaspuri, Delhi – 110018 (Map)
Monsoon Salon And Spa
1/83, First Floor, Club Road, West Punjabi Bagh, Delhi – 110026 (Map)
Monsoon Salon & Spa
Plot no -5, Malik Plaza, 3rd floor, Sec -4, Dwarka, Delhi – 110075 (Map)
Fabb Unisex Salon
Plot Number 2, Ground Floor, J I M Plaza, Vikaspuri, Delhi – 110018, Opposite Kerala School, M Block (Map)
Style Hub Unisex Salon
III 6/6, First Floor, Gopi Nath Bazar, Cantt, Delhi – 110010, Near Defence Officer Free Parking And Kites Restaurant (Map)
Palette By Ankita Maingi
B 203, Plot Number 27, New Jyoti Apartment, Dwarka, Delhi – 110075, Near Dwarka International School, Sector 4 (Map)
Monsoon Salon & Spa
S -202, S -203, A second floor, Ambience Mall, Vasant Kunj, Delhi – 110070 (Map)
Nav Bharat Beauty Parlour
shop no 5208, gf, basant road, Pahar Ganj, Delhi – 110055
Jawed Habib Hair & Beauty Salon®
24 Ground Floor, Fun City Mall, Prashant Vihar, Delhi – 110085, Near Pvr Cinema (Map)
Veena Vati Beauty Parlour
101, Rashtrapati Bhavan Apartments, Plot 3, Dwarka Sector 10, Delhi – 110075 (Map)
Krishita Makeovers By Pooja
B-714, Plot No. BS 7, Rail kunj Appartment, Sector 3, Vasundhara, Delhi – 201012, Opp Chawla's Restaurent
Beauty Point
Plot No- 27, Pocket-14, Rohini Sector 24, Delhi – 110085, Near DPS School (Map)
Make Up With Juhi Chawla
door no:D 197, Om kunj, Street no:8, Laxmi Nagar, Delhi – 110092, Near metro station (Map)
Craze unisex salon
B -121, Dayanand colony, Main market road, Lajpat Nagar 4, Delhi – 110024, Near standard namkeen (Map)
Peach Makeup & Hair Studio
14/194 2nd Floor, Malviya Nagar, Delhi – 110017, Main Shivalik Road (Map)
Kistyle
J 1/20, Dda Market, Kalkaji, Delhi – 110019, Near 429 BUS STOP (Map)
Makeup By Akanksha
D-720, Saraswati Vihar, Pitampura, Delhi – 110034
Panache Unisex Salon Spa
Shop No.15, Shanti Niketan-Moti Bagh, Delhi – 110021, Behind Cafe Coffee Day (Map)
Modern Unisex Saloon
F-69/3, G.F, Gautam nagar road, Gautam Nagar, Delhi – 110049, Near big gurudwara (Map)
Indica Beauty Parlour
575B, Rishi Nagar, Main Market, Sainik Vihar Road, Rani Bagh, Delhi – 110034, Near MCD Parking (Map)
Destiny Unisex Salon
2426 Khama Bangush Tiraha Behram 1st Floor Khan Daryl Ganj Opposite Ghajuri Masjid, Darya Ganj, Delhi – 110002
Savvy's Juliet Scissors
Shop no. 331/8, Main 100 Feet Road, Chattarpur, Delhi – 110074, Near Rad Light , traffic signal (Map)
JHB Salon
Shop Number 18, Main Market, Malviya Nagar, Delhi – 110017, Opposite Dominos (Map)
Ganga beauty clinic and parlour
F 113, Lal kuan, Pul Prahladpur, Delhi – 110044, Badarpur (Map)
Galaxy His N Her Beauty Salon
C 7/79, SAI Baba Chowk, Rohini Sector 7, Delhi – 110085 (Map)
Xpressions Salon & Makeup Studio
A 166, Ashok Vihar 1, Delhi – 110052 (Map)
VLCC Healthcare Ltd
370, Ground floor, Kohat Enclave-Pitampura, Delhi – 110034, Opposite Metro Pillar No-342 (Map)
Bella Divine Unisex Salon
Shop number F 4/ F 5, Sampriti Civitetch, Noida Sector 77, Delhi – 201304, Opposite Ajnara (Map)
Blessings Makeover
24/11B 2nd floor, Tilak Nagar, Delhi – 110018, nr vishal mega mart (Map)
final touch beauty parlour
F-40, West guru angad nagar, Laxmi Nagar, Delhi – 110092, Near sethi dharamshala
Madonna
3- MMTC COLONY, Geetanjali Enclave, Malviya Nagar, Delhi – 110017, Opposite Sri Aurobindo college (Map)
bellezza Cara makeover by reet
Sector-14a, house no. 617, 2nd floor, near jaipuria school, Vasundhara, Delhi – 201012
Madonna Hair And Beauty Salon
D-22 B, Rajouri Garden, Delhi – 110027, Near Bindra Park (Map)
Colours Salon & Academy
Plot Number R 209, Greater Kailash, Delhi – 110048, Opposite Bengali Sweet Restaurant (Map)
Body & Beyond
C-1/2, basement, Janakpuri, Delhi – 110058, Opposite Mata Chanan Devi hospital (Map)
Madonna
S 35-A, Green Park, Delhi – 110016, Near Ever Green Sweet House,Green Park Main Market (Map)
Preeti Ada Makeup Studio
RZS 4, Dwarka Sector 3, Delhi – 110078, Near DPS School And Rescue Hospital (Map)
bellezza Cara makeover by reet
Sector-14a, house no. 617, 2nd floor, near jaipuria school, Vasundhara, Delhi – 201012
Blushes N Blaze
Hs-12, 1st Flr, Kailash Colony Mkt, Kailash Colony, Delhi – 110048, Abv Anupam Sweets (Map)
---
best parlour bridal makeup in delhi, bridal makeup salon in delhi, makeup artist delhi, haryana, best makeup studio in delhi, top makeup artist in delhi/delhi/ncr delhi, haryana, beauty parlour, bridal makeup, makeup artist in delhi delhi, haryana, party makeup artist in delhi, best parlour bridal makeup in delhi, Bridal Make-up Artist – Best Services at Best Packages, Where are the bridal makeup parlours in delhi, Party make up salons & beauty parlours in delhi, Best Makeup, Hair Styling, Beauty & Salon Deals in Sector 82a,delhi, bridal makeup beauty parlour in sector 14 delhi, Womens Makeup Services in delhi, Artists, Bridal Make Up Services in delhi, Best Makeup Expert for Bridal Make Up in delhi, Beauty Parlours For Bridal Makeup in delhi