Top Japanese Restaurants in Gurgaon
1. IZU: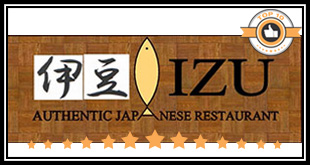 An Authentic Japnese Restaurant which promises to cater its customers truly , healthy food.Great place to be with your family, friends .Enjoy the unmarred experience at IZU with your loved ones. Our highly qualified and expert chefs gurantees yoy Yummilicious Japnese food that you can relish at our Restaurant or at your comfortable home. Our specialities are Shushi , Bento Box , japnese selection of Soups. Located at South point Mall, Phaae -5 Golf Course Road.Book a table or order online for take away-8527668080 . operational hours : 1030am-1030pm
2. MAMAGOTO: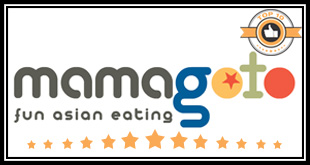 Lively , colourful chirpy. Basically a fun place to be with your folks!.Mamagoto is the first in India serves pan –Asian Menu. Don't get carried away wth our over sized servings.Enjoy the fun with us Come and get crazy with our alchoholic & Non alchoholic beverages prepared with fresh juices. Some of our signature Bowls are Teriyaki mel in a bowl , Street vendor's Panang Curry Bowl. You will find some thing new & exciting everytime you visit us we are so mad in experimenting and creating heavenly food .Located at DLF ,Cyber city.011-33999610 . operational hours : 12pm – 12 am
3. DAIKICHI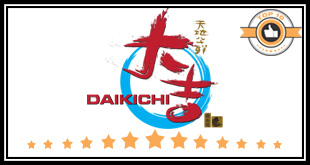 Happy Go Lucky !. Daikichi welcomes all its cutomers to serve authentic, stylish Japnese food under its umbrella which literally means " One for all, All for one , Hapiness shall come At Daikichi , we aim at catering world class Japnese Cuisine to our Japnese Guests visiting India, so they don't miss their home. ".Relish the contemprory food delicacies with some Happy moments.Located at MG Road . 0124- 4072727.
4. KONOMI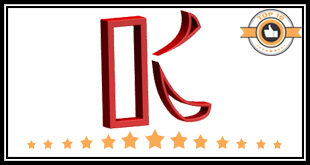 A bonafide , Modern decor and a bonafine modern Japnese restaurant located in one of the finest Hotels of Gurgaon , Trident..Konomi offers a wide range of Sushi, Teriyaki food .Everything is just prepared with fresh ingredients. Konomi platter is a feast of rolls , Nigiri and Sashimi. For health freaks ,go for our grilled section of fresh meat, fish or prawns. Don't forget to try our packed meal in bento Box specially recommended by chef for corporate lunches. Located at Trident, Gurgaon. operational hours 1230- 330 pm. 730-1130pm.
5. NAGAI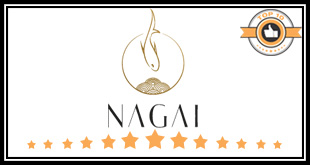 A Japnese Restaurant widely spread on two floors potrays completely two different look and feel .Ground Floor has much formal seating for Japnese Authentic lovers and upper floor has more casual atmosphere feel like .Our Head chef Reina Nagai brings in her experties of preparing Japanese food with fusion to serve every pallatte.. Our signature dishes like juicy crispy karaag chicken , tuna tataki in black bean sauce is the talk of the town. Not only this you can never forget our Dark chocolate and cinnamon semifreddo once tasted. Shushi platter is not to be missed at any cost. It's the place for foodies who don't mind spending some extra bugs. Located at Sector 29, Gurgaon. , operational hours 7pm – 11pm.
6. SOI 7 – Japnese, Pan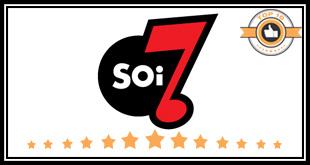 Asian Food lovers have got it now. Health, Hygene, Fun, at one place in DLF Cyber Hub in Gurgaon .Aroma of our food will bring you in SOI 7 not once but every time you visit ,Gurgaon. Along with the food we also offer a wide range of spirits from our Bar Menu. Food and Live band , what a combination ! you will be amazed with our selection of higher content of fresh vegetables and low content of fat in most of our dishes.For chicken lovers we have handsome punchy offerings. We have also extended our Menu to European and thai food. Last but not the least, coffee drinkers are always welcome.located at Cyber Hub. Operational from 11am -2200 hrs
7. Kitchens Of Asia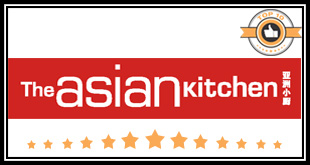 The recent entrant in Japnese cuisine world os KOA.Keeping in mind the comfornt of our Guests and Japnese food Lovers we have it all. Authenticated in every way : Food, Cocktails , mocktails servers, ambience. We are talk of the town now with live Bands every weekends .Our Exclusive Shushi Bars cant be missed at any cost. Sunday Brunches at just Rs 999/. You would love to attend our Salsa nights every Thursday. what else you can ask for? It's a perfect place for Authentic Japnese lovers . Located at the heart of Gurgaon , DLF ,Cyber hub. Operational hours 11am – 12pm
8. Sushi Junction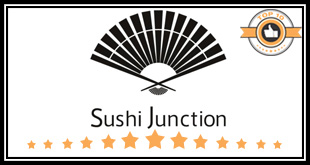 First and only name in Delivering Authentic Japnese food to your door step. Yes, we are Delivery only. We also cater to Big events , Corporate Lunches and Home parties. We offer variety of Rolls and Bowls to offer from our extensive Range of delivery Menu. We also customise Kids Platters as per specific meal requirements. Having won the Best Online Delivery Award , and creating a niche in the market , we promise to deliver mouthwatering, succulent food to your door step. Locate us at South Delhi and Gurgaon. Ph- 0124- 4251950
9. Koyoto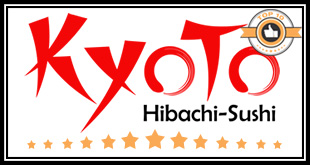 Simple , presentable , Authentic, Homely , Friendly is all the name for our Restaurant Koyoto. A completely unique in in its own style ,own manner .A restaurant which also has a set up of Japnese Comics you would have never seen before. A well explained Menu, Hostile staff speaks it all . Wide selection of Veg and Non Veg Menu.Japnese Tea served in very refreshing. Don't forget to try our Prawn Tempura Sushi. This restaurant is suitable to every pallate.Locate us at sector 15 market, Gurgaon.
10. Sakura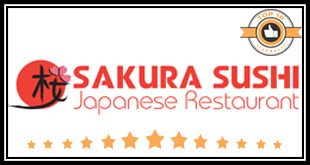 Award Winning Japanese Restaurant in Gurgaon. Most Popular with our Foreign Guests, offers comfortable seating .whether you want to enjoy meal with your family at leisure or you are with your office staff for a quick bite. Sakura offers it all in the complete Food Menu. Also not to miss special Sunday Brunches with a spead of Japanese Food street Menu. We also have a complete range of Alcohol Menu.Valet Parking available.Located at 1 st Floor, MG Road, Gurgaon.Open from 11am to 11pm.
Apart from this you can also try Golden Dragon , Dine-etsy Time square building,sushant Lok,Yum Yum Cha DLF Cyber Hub Gurgaon, Big Wong DLF Galleria,Gurgaon, Sushiya Express, Sikandarpur.,The Hungry Traveller,Gof Course Road., Sumo Sushi,Super Mart -1 ,DLF Phase 4
Note:- The mentioned list belongs to 2016 which was based on online presence only. Nomination for 2017 is going on!! The selection criteria will be based on Physical Presence, Online Presence, Rating & Reviews!! To register your profile, mail us at admin@top10company.in, our representatives will contact you soon.
---