Obstetrics and Gynaecology are the medical specialties that deal with medical treatment to women, focusing and advising on issues related to the female reproductive system (uterus, ovaries, and vagina) and breasts. They are specialized in caring for women during and after childbirth. They are generally known as ob/gyn. Their work often involves caring for women who have high-risk pregnancies, or some reproductive system health issues. They treat hormonal abnormalities, prescribe related medication and counsel patients about birth control or fertility options. Obstetricians/ gynaecologists (ob/gyn) provide prenatal and postnatal care in whole pregnancy and after childbirth.
Gynaecologists may choose subspecialties, such as gynecologic oncology, which focuses on cancer-related to women's reproductive organs. Gynecology is one of the highest paying specialties in medicine, with vast employment opportunities in private practice, clinics, hospitals, universities and government agencies. Here is the list of top 10 gynecologists/obstetrics in Gurgaon:-
Book Appointment
Know more
Dr. Chetna Jain is an alumnus of Royal College of Obstetricians and Gynecologists (RCOG), London. She has been practicing for 26 years and did her MBBS, MS (Obstetrics & Gynecology) from the University of Rajasthan. She is having her own health clinic in the prominent location of Gurgaon. Her hospital is equipped with advanced medical treatments, comprehensive gynecological equipment. Dr. Chetna Jain, a highly progressive and experienced gynecologist, offers professional counseling to the couple or pregnant women to ensure more safety and security. Women will feel the high level of comfort while consulting her due to friendly approach and emotional level. As far as her hospital concerns, she ensures to offer modern facilities and amenities like modern labor theater, operation theater, neonatal resuscitation, incubators, general surgeon, ICU, NICU etc.
Treatments offered by Dr. Chetna:-
Menstrual problems
Urinary Problems
Hormonal issues
Cancer of Cervix uterus ovaries tubes
Tumors like fibroids, ovarian cyst, Bartholin cyst, polyps
Infections like Vaginal Discharge, PID, UTI, Cervical ulcers/ Erosions
Menopausal Problems
Various Deliveries like normal, painless, Caesarean, vacuum delivery
Uterus Related problems
Sexual issues like Dysfunction, Counseling, Healthy Practices
Pregnancy-related problems ectopic, adenomyosis etc.
Infertility Management
Counseling for psychological, sexual, pregnancy and marital issues
To know her contributions in the health industry, it is advisable to visit her website. She has gained her special expertise in the high-risk pregnancy and treated Indian & international patients suffering from serious fertility issues. She has worked with Columbia Asia Hospital Gurgaon as the head of the department of OBG. Presently, she is heading the department (Obs & Gyn) at Miracles Mediclinic (Erstwhile Apollo) and Cradle hospital. Pregnancy is assumed to be the most important time when utmost care is required. Consulting with the specialist will ensure safe and risk-free delivery. So people suffering from infertility issues or looking for the best pregnancy consultant in Gurgaon may consult with Dr. Chetna Jain who is well known as the Topmost Gynaecologist in Gurgaon.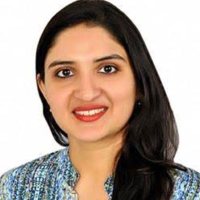 Know more
Details about your website/business
Know more
Details about your website/business
Know more
Mum's clinic is one of the best Gyne Clinics in South City 2, Gurgaon which welcomes each age group of ladies and gents suffering from infertility, sexual illness or cancer. This health care clinic does cater to the infants and kids who are suffering from illness or who are taking a proper meal. Thus Mum's Clinic has gained its specialization in gynecology and childcare. Mum's Clinic is successfully operated by the joint efforts of Dr. Sanjay & Dr. Aruna who are experts in their separate domains. They are not only focusing on disease management, in fact, they value the profession by creating awareness on medicine practice. They encourage the patients to have proper interaction with the doctors so as to understand the actual disease by analyzing psychologic, social and family aspects & surroundings. Due to its best health related services, the clinic comes under the list of best Gynaecologists in Gurgaon.
Treatments or Services Offered by Mum's Clinic:-
Painless Delivery | Scarless Hysterectomies | Infertility Management | Antenatal Classes and Yoga | Cancer Screening | Laparoscopy and Hysteroscopy Surgeries | Laboratory facilities
Doctors:-
Dr. Aruna Kalra: Gynaecologist, Obstetrician and infertility specialist
Dr. Sanjay Kalra: Paediatrician and Neonatologist
Dr. Prabhat Jha: MD Medicine, Consultant at Max Hospital Gurgaon
Dr. Indu: Pathologist
Know more
Details about your website/business
Archived Listings 2016
1. Dr. Chetna Jain (MBBS, MS, MRCOG)
Dr. Chetna Jain is one of the best and foremost Gynecologist with the maximum patient base. She is currently heading the Gynecologist department at Columbia Asia Hospital, Gurgaon for which she is responsible for setting it up. She is a highly progressive, well-read and experienced gynecologists who takes advantage of the latest technological advances for quality care, tailored to patient's needs.
With special expertise and interest in high-risk pregnancy, she has successfully treated a large number of Indian and international patients suffering from fibroids, ovarian cysts, ectopic pregnancy, adenomyosis, endometrial polyps, tubal block, and infertility.
Clinic Contact:- Dr. Chetna's Clinik 37, 1st Floor, Ansal Plaza, Palam Vihar, Gurgaon.
2. Dr. Witty Raina (MBBS, MD, MRCOG)
Dr. Witty Raina is one of the senior most obstetrician/gynecologists who currently working in Cloudnine Hospitals as Medical Director. She is having wide experience of around 20 years on specialties' including High-risk Obstetrics & Pregnancy disorders along with the obstetric ultrasound.
She offers treatments like high-risk obstetrics, pregnancy disorders, natural childbirth, endometriosis, pre-invasive cervical cancer, pre-invasive ovarian cancer, laparoscopic and hysteroscopy surgeries, tubal and ovarian surgeries. She is also involved with wide range of health care, education and support services from preconception planning to pregnancy care, childbirth and postpartum care.
Clinic Contact:- Sanjeevani Gynae Clinic 201 A, Sushant Tower Sushant Lok II, Sec. 56, Gurgaon.
3. Dr. Geeta Baruah Nath (MBBS, MD)
Dr. Geeta B. Nath is senior Obstetrician, Gynecologist, Laparoscopic Surgeon and Infertility Specialist, currently practicing at Artemis Hospital, Gurgaon. She is one of the most renowned gynecologists, with credible international repute, having vast experience of more than 25 years in her field.
She had been recruited as a national trainer for health workers with Voluntary Health Associates of India, New Delhi. She also has to her credit a book on Menopause published by VHAI, New Delhi. Dr. Nath also regularly writes for a website on parenting and maternal health and was on the editorial board of Obstetrician & Gynecology quarterly magazine, Gurgaon.
Clinic Contact:- Artemis Hospital, Sector-51, Gurgaon.
4. Dr Anjali Kumar (MBBS, MD, FICMCH, FIAMS)
Dr. Anjali Kumar, an alumnus of prestigious Lady Hardinge Medical College, New Delhi, with rich experience of 23 years, is currently heading Gynecology & Obstetrics department at Artemis Health Institute, Gurgaon.
Her contribution in laparoscopic hysteroscopic surgeries along with high-risk obstetrics and fetal medicine has been tremendous. She is one of the pioneers in the field of family planning and childless couple conceiving.
She has constantly featured in various media including NDTV, DD News for her knowledge and experience in the field. She authored books on pregnancy and breastfeeding and a constant panelist at various conferences across the globe.
Clinic Contact:- C-1081 A, Sushant Lok Phase 1 Near Vyapar Kendra Market Behind Safal Mother Dairy Back Side Lane Gurgaon.
5. Dr. Puuja Arora Bhatnagar (MBBS, and Diploma Gynae & Obs)
Dr. Puuja Arora Bhatnagar is having vast experience of 19 years and is currently associated as Senior Consultant in Obstetrics and Gynecology with Fortis Hospital, Cradle Hospital, and Paras Hospital.
She specializes in high-risk pregnancies, twin pregnancies, and diabetes in pregnancies, high blood pressure and bleeding in pregnancies.
She has earned a good name in Gurgaon as a doctor who believes in normal deliveries and established a very high ration of Normal/Caesarean Deliveries.
Clinic Contact:- Shop no. 261-262, 2nd Floor Sapphire Mall opp. Orchid Petals Sohna Road, Sector-49, Gurgaon.
6. Dr. Smita Vats (MBBS, MD, FICMCH, DNB)
Dr. Smita Vats, one of the best Obstetrician & Gynaecologist, currently working as Consultant at Kilkari Mother and Child Centre at GNH Hospital, Gurgaon. She had been associated with one of the best hospitals in NCR including Artemis Hospital, Paras Hospital, Fortis Hospital, Sir Gangaram Hospital and ESI Hospital.
She has an extensive clinical & surgical experience in the field of Obstetrics and gynecology especially in performing gynae laparoscopic surgeries like fibroid surgery, hysterectomy, ovarian cyst surgeries etc.
Clinic Contact:- Med Harbour Family Clinic Sector 45 – Gurgaon.
7. Dr. Kaushiki Dwivedee (MBBS, MD, MRCOG, FRANZCOG, Fellowship in IVF)
Dr. Kaushiki Dwivedee is a senior IVF consultant currently heading Obstetrics and Gynecology department at Artemis Hospital. Her renowned national, as well as international education-cum-experience, makes her one of the most sought after IVF specialists in Gurgaon.
She has special interests in Oncology, Uro-Gynaecology, Infertility and IVF Surgery. She had constantly chaired at various conferences across the globe and earned many awards and accolades.
Clinic Contact:- Clinic Nirvana, C 209 Nirvana Courtyard Nirvana Country, South city 2 Gurgaon.
8. Dr. Renu Yadav (MBBS, DGO, FOGSI)
Dr. Renu Yadav is one of the leading Gynecologist & Obstetrician in Gurgaon with more than 11 years of experience. She is an expert in Gynecology and is proficient in procedures such as Laparoscopic surgeries including Hysterectomy, Antenatal Care (Management Of Pregnancy), Caesarian procedures, Menopause management, Laparoscopy, Hysterectomy, Infertility counseling and treatment, Adolescence counseling, High Risk Obstetrics, Contraception and Family Planning etc. which brings out a unique combination of treating his patients with holistic care.
She is a member of Gurgaon Obstetrics & Gynaecologic Society (GOGS).
Clinic Contact:- Angels Care Sector, 40, Greenwood City, Next to Bournhall Clinic, Gurgaon.
9. Dr. Deepika Tiwari (MBBS, MD)
Dr. Deepika Tiwari is one of the most relied gynecologists in Gurgaon who has completed her medical education and specialization from the prestigious Grant Medical College, JJ group of Hospitals Mumbai. She has been practicing as obstetrician-gynecologist in Delhi/Gurgaon region since 2008 and is currently attached to Fortis hospital, Artemis hospital, Cloudnine hospital, Apollo Cradle hospital and Columbia Asia hospital. She is widely respected and trusted by her patients and colleagues alike. She exhibits a high degree of professionalism and works ethics along with compassionate care. She is best known for her promotion towards normal delivery with utmost dedication towards patient care.
Clinic Contact:- HCL Healthcare, G-9, Suncity Business Tower, Sec 54, Golf course road, Opp. AUDI Showroom, Gurgaon.
10. Dr. Manavita Mahajan (MBBS , MD – Obstetrics & Gynecology , MRCOG , FRCOG)
Dr. Manavita Mahajan is a practicing Senior Consultant in Obstetrics, Gynecology, and Infertility at Fortis Hospital with a rich experience of 25 years. Her work experience and professional training have been extensive both in India and in NHS Hospital in the UK.
She is a strong proponent of safe motherhood practices and has served for the implementation of these practices in her hospital best practices. She is well known for her Laparoscopic surgical skills and has been a speaker/faculty at many National Conferences on Gynecological Laparoscopy.
She is an active member, Trainer, and Faculty in Educational programs & CME initiatives of AICC RCOG NZ India and Obs & Gyn Associations Delhi and Gurgaon.
Clinic Contact:- Triveni Obstetrics & Gynaecology Clinic, 620 Galleria, DLF Phase-IV, Gurgaon.
Other Good Doctors in Gurgaon:
Dr Manavita Mahajan – Gynaecologist in Gurgaon
Address: 620, 6th Floor, Galleria Tower, Galleria Market, DLF Phase-4, Gurugram, Haryana 122009
Dr. Anjali Kumar – Gynaecologist in Gurgaon
Address: C-1081A Sushant Lok Phase -1 Near Vyapar Kendra Market Behind Safal Mother Dairy Back Side Lane, Gurugram, Haryana 122009
Dr Renu Yadav, Gynaecologist,Infertility Specialist,Laparoscopic Surgeon
Address: Angels Care- Sector-40, Next To Bournhall Clinic Gurgaon, Gurugram, Haryana 122001
Dr Pooja Mehta, Best Gynaecologist, Female Doctor, Preganancy Specialist, Laparoscopic Surgeon
Address: A117 (FIRST FLOOR) Above NCR polyclinic, South City II, Sector 49, Gurgaon, Gurugram, Haryana 122018
DR SMITA VATS- BEST GYNAECOLOGIST,Laparoscopic Surgeon,OBstetrician,PRegnancy,Menopause Specialist
Address: Artemis Hospital, Gurgaon Main Road, Near Mayfield Garden, Sector 51, Gurgaon, Gurugram, Haryana 122001
Dr. Vandana Narula – Gynaecologist Gurgaon
Address: No. 2, Narula Hospital, Sector 15, Part-2, Opp. Rail Vihar Apartments, Gurugram, Haryana 122001
Dr Pallavi Vasal- Top and Best Gynaecologist in Gurgaon
Address: Plot no 95, 2501 Golf Link Apartments, apposite audi showroom,, Near Bikanerwala,, AIT Circle., Sector 54, Gurgaon, Haryana 122003
Dr Poornima Kapoor, Gynaecologist & Obstetricician, Best Gynaecologist
Address: K K health Care Centre, 238, Near Sheetla Mata Mandir, Sector-5, Old Gurgaon, Gurugram, Haryana 122001
Dr Smita Vats – Best Gynaecologist for Fibroid Ovarian Cyst Hysterectomy in Gurgaon, India
Address: GNH, Near Maharana Pratap Chowk, Near, Sector 14, Gurugram, Haryana 122001
Dr. Astha Dayal Gynecologist
Address: A-4/5, DLF Phase 1, Gurugram, Haryana 122002
Dr Ria Malik-Best Gynae Doctor for Fibroid Ovary Cyst Surgery Gurgaon India
Address: GNH Tower, 94/4, Near Motorola Building, Old DLF Colony, Gurgaon, Gurugram, Haryana 122001
Dr Deepika Tiwari
Address: 315B, 3rd floor, Unitech Arcadia, South City II, Sec 49, Near Sohna Road, Gurugram, Haryana 122001
Dr. Arti Gupta
Address: D – Block, South City 1, Sector 41, Gurugram, Haryana 122001
Well Woman Clinic
Address: C815 Nirvana Courtyard, Nirvana Central Road,, Sector 57A, Gurugram, Haryana 122002
Dr. Sonal Resi Cum Clinic
Address: K 2068,, Devinder Vihar, Sector 56, Gurugram, Haryana
Dr Kaushiki Dwivedee's ,Clinic Nirvana(Best IVF Clinic,Gurgaon)
Address: C209, Nirvana Courtyard, SouthCity 2,, Gurugram, Haryana 122018
Summary
Reviewer
Review Date
Reviewed Item
Top Best Gynaecologists in Gurgaon
Author Rating