Top 10 Gym/Fitness Center in Dwarka 2016
Let's kick out the habit of being lazy and boost the body performance by being physically active. Yes, the life of metropolitan people is getting hectic day by day as they are not able to take effective measures to improve their body stamina which is not good at all. One should spare some time to take care of the body health by participating in physical activities and having good diet along with it. There are a number of Gyms and Fitness centres in Delhi which are offering professional training to trainees to help them to improve their stamina. They could find the effective ways to gain or lose weight. After all, personality matters a lot for career or family progress. Just find the most popular Gyms/ Fitness Centres in Dwarka, Delhi offering reliable Gym services:-
1. Gold's Gym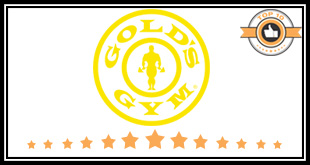 An International Health club opened its doors in India in the year 2002 with first Branch in Mumbai. Now created its niche in Indian market. well equipped with cardio section , functional training, weight training or any other workout, Gold's Gym is the name on the top. Gold Gym always follows the training etiquettes which are Globally made for all our clients.we offer more than 700 facilities under one roof. Whether you want to burn fat or add muscle , we have the solution for you. A Gym with attitude and professional staff now in Dwarka , sector-7 not far from your reach. Timings 6am -10pm. Book for a free trial session with us at 011-66765192.
2. Absolute Fitness Gym & spa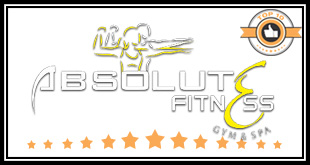 A gym next door in your neighbourhood offers multiple activities related to fitness.Be it Cardio , Aerobics, yoga , Zumba or functional training.Absolute fitness offers you everything and anything that is required to accompolish your goals. Healthy , clean enviroment with Best Music to offer during the workout session.we now offer our services in Dwarka ,Sector 12. We also offer corporate discounts. Membership also includes free Diet counselling for all its members. Timings 6am- 10 pm. Call for free Demo 011-33107405
3. Sportsfit by MS Dhoni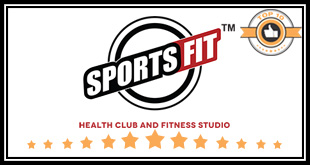 As the name says , GYM by a legend . A name in itself offers variety of workout for fitness freaks is now in Dwarka . A place for passionate fitness lovers .sportsfit offers Cardio , functional, strength sections at different levels . One hour workshops like ABT, CORE , SPINNING , ZUMBA are to not be missed on any day. Every client's requirement are taken care by certified trainers andworkout plans are designed accordingly.spread on five floors ,Sportsfit offers the latest equipments for workout. Enroll for 6 month membership and avail free goodies for yourself. Watch out on our fb page for live events happening every month. Timings 6am – 10 pm. Book a free trial Now.
4. RDX Gym & spa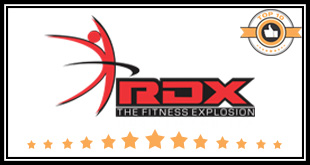 Best known for its newest equipments in the health industry with certified trainers. Focussed thoroughly on hygiene and clients needs, RDX promises to deliver the best for every member.Nutritional cunselling along with Spa facilities are also available. So what are you waiting for ! Timings 6am – 10 pm. Book now for free trial session .
5. The Gym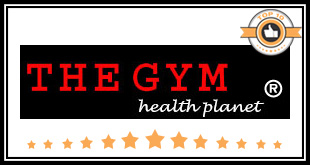 At , The Gym we only focus on our clients specific needs and support them to work towards it through our highly learned certified trainers. We also provide yoga sessions , in between the classes for yoga lovers.Our mission is to be a leading fitness chain in South west Delhi and offer the world class facilities to our clients.create Zumba, Aerobics are also included as a part of Gym memebership package. Timings 530 am – 1030 pm.
6. Urban Yoga Studio at Dwarka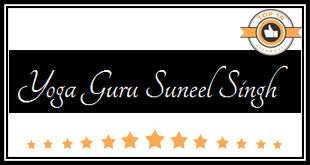 We are one of the Yoga studios which specialises in Power Yoga for weight loss and Asthana Yoga for flexiility.Our studio basically focusses on the well being of our clients in the form of meditation, pranayam and asanas. All yoga classes are taken by Highly qualified Yoga Guru who are Gold medalist .we offer multiple classes during the day on week days and weekends. Kids yoga classes are also being organised on Sundays. Do enroll for one trial yoga class with us. We are open from 6 am to 8pm everyday. Call us at 011-66765094
7. Enigma Fitness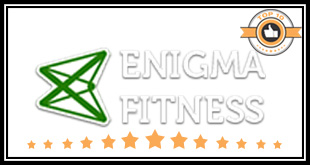 Enigma Fitness one of the leading chain in Health Industry ,already having one club in sector 10 and now operational in sector 21 , Dwarka.We always support our clients to reach their target in every way whether its weight loss or weight gain or to build muscle mass. Personal attention by our highly qualified trainers wont let you down ever. We organize Boot camps, funtional training sessions to break the monotony of every day workout inside the Gym.Very comfortable enviroment and a revolution in the fitness ,Enigma is all for you. Call us to know for offers going on open from 6am – 10pm . contact us at 011-33107523.
8. Get Fit Fitness Studio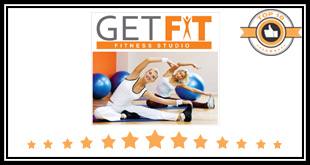 A premium fitness centre in Dwarka ,only for Ladies.Each and every workout plan is prepared keeping in mind the specific needs and limitations of Ladies. We promise to make you achieve your goal within three months of joining us.Safe and secure enviroment is created for our ladies customers as all classes are taken by female trainers only. We have a dedicated team who will be working with you , on you for your Diet plans and constant monitering. Steam and spa services are also offered in the fitness package. Do visit us once for a free Demo class. We are located in your neighbourhood only at sector 7, Dwarka open from 7am – 7pm. Phone – 011-33426785
9. My Fitness Capsule
My fitness Capsule is a premium fitness centre located in Dwarka offering all facilities like Cardio, Strength , Aerobics , Zumba and other form of dance fitness. Workout is performed in a very entertaining manner helping your life become stress free and you can joy your workout sessions .Diet chart is also prepared for all our clients by our diet counceller.we offer discounts for Couple memberships. Open from 6am to 10 pm. Located in sector 5, Dwarka. Phone 011-66765181.
10. Flex Appeal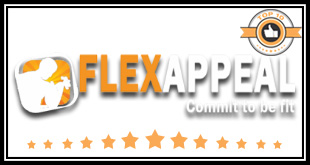 A centre for everyone with every need of an hour. At Flex Appeal we offer Gym Facility, Aerobics, Zumba and lots more.Fully Airconditioned with Ample parking space. We have latest, High Quality equipments and certified trainers to give you the best of services. Our aim is to achieve customer satisfaction . we also offer Personal Training for our special clients.Diet charts are made as per the specific need of each client.Open from 6am to 10pm. call for free Demo class at 9980677566
Note:- The mentioned list belongs to 2016 which was based on online presence only. Nomination for 2017 is going on!! The selection criteria will be based on Physical Presence, Online Presence, Rating & Reviews!! To register your profile, mail us at admin@top10company.in, our representatives will contact you soon.
---